Enroll Now: Enrollment Forms
The First Step: Knock at the Door. Enrollment Application
Registration Application Form 2017-2018
View, Save, and Print Documents Needed for New Students
Online Application form, now accepting registration for 2017-2018 school year!
School Calendar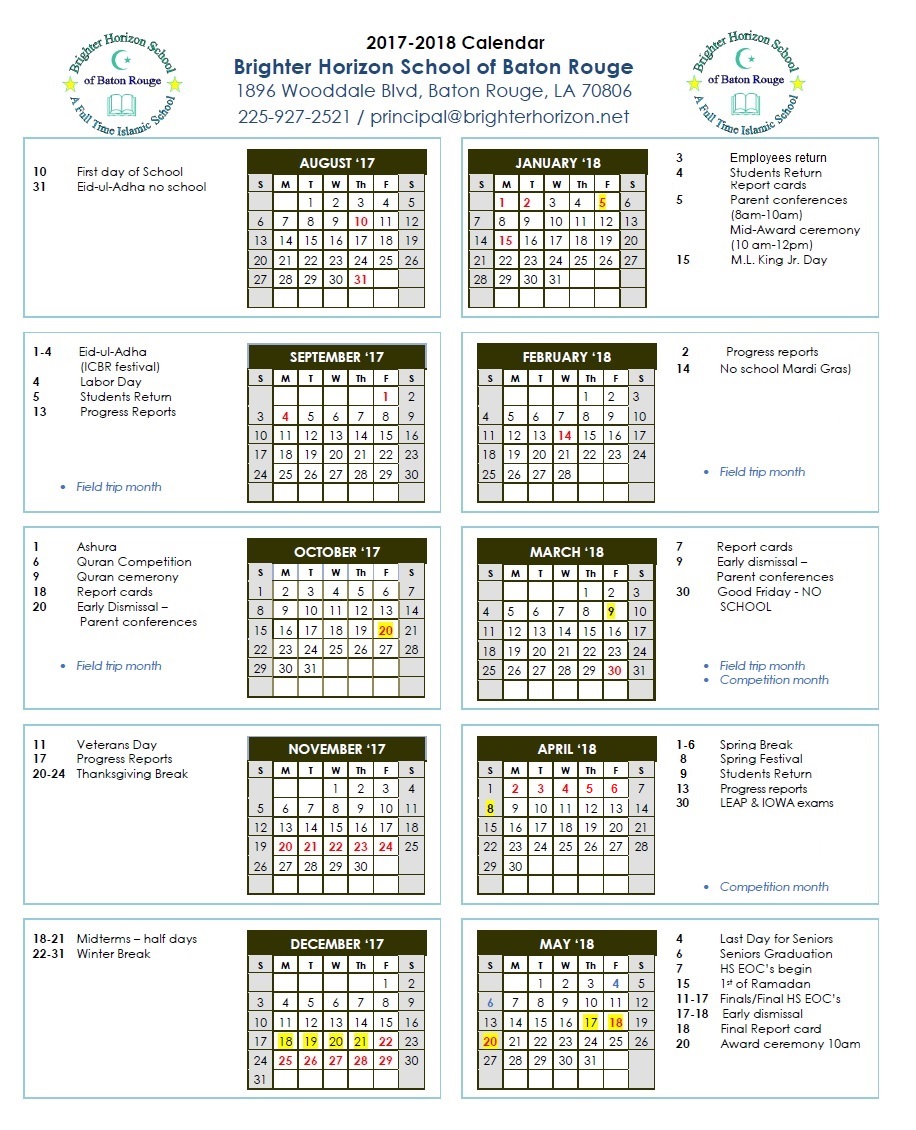 Uplifting Hand: Financial Aid Application
View, Save, and Print Tuition Assistance Request
—
Enrollment Information
Brighten your child's future with better education. The first step to a brighter tomorrow is walking through the door, today.
Tuition and Registration Fee Information 
Tuition is payable in ten equal installments. The first installment is due by August 11 (first day of school year). Thereafter, the tuition is due on the 5th of each month.
Monthly Tuition
| | |
| --- | --- |
| Family Size (Children Registered) | Price |
| 1 Child | $500 |
| 2 Children | $850 |
| 3 Children | $1250 |
| 4 Children | $1500 |
| 5 Children | $1800 |
$50 discount for students on Honor Roll and $100 discount for Principal's list available.
Lump Sum discount $750 off total price if tuition is paid in full by 8/12/2017
 Enrollment Fees (Per Family)
| | |
| --- | --- |
| Processing and Membership Fees (Per Family) |    $100    |
Student Fees (Per Student)
**Supplies Fee (Per Student)

  $150   

**Textbook and Workbook Fees (Per Student) 

  $200   

**

Registration Fee (Per Student)

  $100   
**Early Bird Specials – 50% Discount on ALL FEES if paid before May 31st! ($275 instead of $550!)
Enrollment fees are due the first day of school. These fees must be paid in full for the enrollment process to be completed. All fees have to be paid before the student receives textbooks. Registration and processing fees are non-refundable unless application for enrollment is declined by the school.
Textbook fees are paid for the use of the books only, not for ownership. The students must return the books in the original condition received. Workbooks are consumables and not to be returned. Any parent wishing to keep their books needs to purchase them on their own. Any textbook or workbook lost or damaged during the year will be replaced only after the student pays for the cost of replacing the book. Parents will be required to pay for lost or damaged textbooks before the end of school year. If fees and tuitions are not paid, final report cards, standardized test scores and other records will not be released.
All tuition and outstanding fees must be up-to-date prior to being accepted for re-enrollment into the upcoming academic year.